Fertility, Sub Fertility & Infertility
---
Fertility
Fertility is the natural capability of giving birth. Around the globe the fertility rate is descending, it is mainly because of the late marriage, genetical problems, smoking and even environmental problems. Earlier, it was considered sub-fertility and infertility were the problems of women. But the fact is, failing to get pregnant can be the results of problem in either, men, women or both.
Sub fertility
A couple that has tried unsuccessfully to have a child for one year or more is said to be sub fertile, meaning less fertile than a typical couple. Many of its causes are the same as those of infertility. Moreover in sub fertility there is a chance for giving birth through various infertility treatments.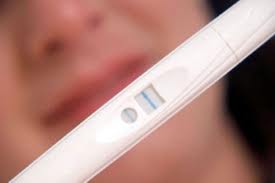 Infertility
Infertility means not being able to get pregnant after one year of trying (or six months if a woman is 35 or older). Women who can get pregnant but are unable to stay pregnant may also be infertile. However both men and women find the problem of infertility. About 1/3 of the problem of infertility is being faced by women. Another 1/3 of the problem is faced by the men. The rest may be the problem of both.
With the cutting edge technology up to a certain extent the se problem causes of infertility can be healed. Treatments available for infertility are medicine, artificial insemination and aided reproductive technology.
0