Laparoscopic Tubal Surgery
---
Tubal factor infertility, normally accounts for about 20-25% of all cases of infertility. Most often tubal surgeries are being performed laparoscopically – through a small cut below the belly.
Laproscopic Tubal Surgery Using laparoscopic technique it became easier to conduct tubal fertility tubal canalization. The fallopian tubes in the human body are being tailored back together.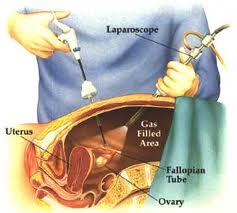 However, not all tubal surgeries can be performed as well through the laparoscope as by laparotomy (bigger incision – about 4 inches long). The surgeon's here are tailored in such a way that most of the infertility cases are carried out successfully through laproscopic method.
0